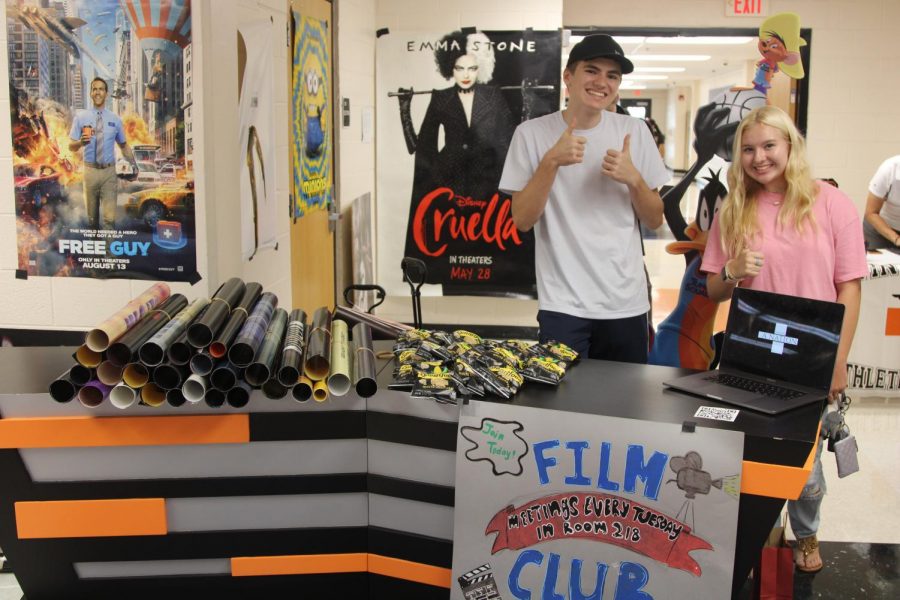 Did you know that there are over forty clubs at Winter Park High?
Ranging from Art History club, to UNICEF club, to medical club, the school is overflowing with incredible opportunities and organizations to get involved within the community and find a group of people that have the same interests and passions as you! Each club is sponsored by its respective teacher, who is just as invested in the topic as the members.
The club scene at Winter Park isn't just a pleasurable after-school activity either, it's a place where young leaders and dedicated members can take action and really bring their association to new heights.
Just ask the Model U.N. club who has garnered several awards from several different competitions and conventions. Or maybe Eco club who's currently working hard to get Winter Park High nationally Green School Certified.
Not only are there clubs for every interest and niche under the sun here at WPHS, there are also so many incredible groups of students who have created safe and welcoming spaces for their peers. Among these you can find the Asian Student Association, WPHS N.O.W. club, African American Culture Club, Gay/Straight Alliance club, and so many others.
Posters tacked to the walls of every hallway bulletin board, segments on the school news offering new information every week, there are so many chances for you to get involved with the incredible club scene at Winter Park! It's never too late to join either – Wildcats can always find a community within a group at really any point! Working together collaboratively or even just spending afternoons with friends pursuing activities you enjoy is an amazing way to learn valuable skills like teamwork, creativity, and time management.
And if you thought that joining clubs only fuels the extracurricular aspect of your life, you couldn't be more wrong! While providing an outlet for all your interests, the WPHS club scene doubles as a fantastic chance to earn community service hours and spice up your college applications!
There are truly no downsides to joining one of these wonderful clubs – so do a little digging and find some that best suit you! You definitely won't regret it!