Eco Club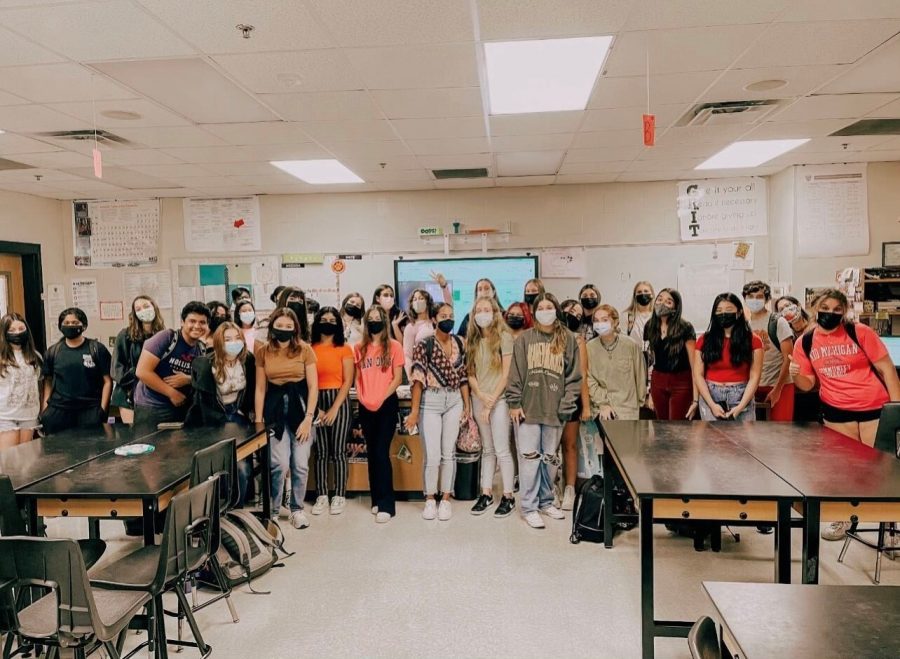 Welcome to the Clubs for Cats Weekly Club Spotlight!
Every week I'll be interviewing and chatting with the wonderful officers of different clubs at WPHS. As I get the inside scoop about some of the coolest clubs on campus, I'll be shadowing meetings, going through the elections process, and really getting that close insight of what it means to be a club member here at Winter Park.
To kick off the weekly spotlight I had to look no further than Winter Park's very own Eco Club! Eco Club's got a special place in my heart, as I'm an officer for this organization myself, but I wanted to achieve a different perspective of what it means to be a member and officer! I was fortunate enough to be able to sit down with one of the presidents of the club, Anna Schnitker, and ask her some questions!
__________________________________________________________
S: Anna! It's been so long, I haven't seen you since third period!  To start our interview today let's get to the basics, how long has this club been at Winter Park High School?
A: Ha! I know, the days go by so slowly lately, but I'm so excited to be able to sit down with you today! Eco Club started in 2019 and has been around for 3 years!
 S: Even I didn't know that one. Now, describe your club in three words;
A: Hmm, three words to describe this club are community, accountability, and awareness. We use those words a lot during meetings too.
S: What is your club's mission?
A: Our club's mission is to work together to improve ecological awareness through efforts within our school and local community.
 S: How about some activities/things you do in this club?
A: Some activities we do in Eco Club are thrifting trips, attending farmers markets, beach cleanups, and informational meetings discussing how to be responsible citizens within our environment.
S: What is your favorite part about being in this club?
A: My favorite part about being in this club is that I get to be more proactive in contributing to our planet and making the school a more eco- friendly place! I also love meeting and interacting with peers in the club.
S:What is the officer process like? Do officers in your club have a lot of responsibilities?
 A: Yes, our roles are to be active participants in the movement and development of this club. We elect new officers each year to get fresh ideas for the club.
 S: What made you want to originally join this club?
 A: What made me originally join this club is the community that's involved in making the world a better place one step at a time. It is also a great place to meet new people.
S: How does your club make Winter Park High a better place?
 A: Through our environmental efforts to brainstorm activities and contributions to our local community!
S: And to finish us off, is there anything you'd like to say to the student body?
A: YES! Join the eco club NOW!