Mackenzie Kozlowski (Cheerleader)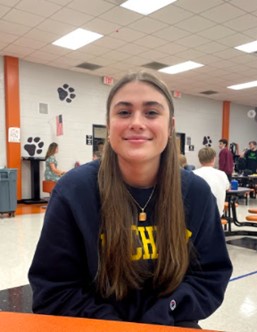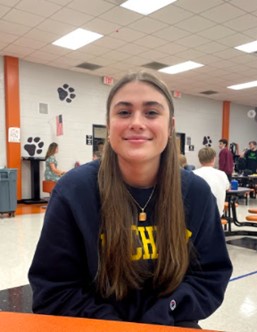 Football game season means that there is a start of cheerleading as well. This year's  cheerleading team has five seniors, 22 girls total. So far, our school has played Lake Nona and West Orange, with one win under our belt.
There is so much spirit here at our school, and cheerleaders are a large part of that. Senior Mackenzie Kozlowski says, "This season, I am looking forward to bonding with the team and coming together to perform the best we can. I am looking forward to cheering at the football games and seeing the team everyday at practice."
She has high hopes that the girls will make many memories that she will carry on with her towards her future journeys. Mackenzie has been on the team since her sophomore year and has won a state championship, placed 3rd in the nation, and has been region metro and district champions for the past 2 years.
When asked about what goals she had for the team's future as well as her own, Kozlowski said," A goal I have for myself and the rest of the seniors is to lead the team to a State Championship. A goal for the team is to be the best team we can be and practice the hardest we can to succeed and achieve our goals."
This selfless and hard working senior has strived to achieve the most of herself and her teammates. This year's team particularly is filled with many younger athletes. Kozlowski is making it one of her priorities to ensure that everyone is having a good time while still putting in the work. She wants to bring home her second State Championship before graduating this coming May.
Mackenzie is also a part of the Winger Park High School IB  program. She has succeeded in managing her time to fit both studies and her extracurriculars. Her future plans include going to a prestigious University to continue her education into medical school. Kozlowski says that the people who have been compassionately impactful to her are her family.
"They have pushed me to be the best student the past four years of high school. My family has high expectations which makes me achieve the goals I have set for myself revolving around education. I decided to be in the IB program and continue doing cheer to be involved in the school community while achieving educational success."
Keep an eye out for Mackenzie Kozlowski, she's a force to be reckoned with!