A Look Into Barry's Book: Emma Barry (Cheerleader)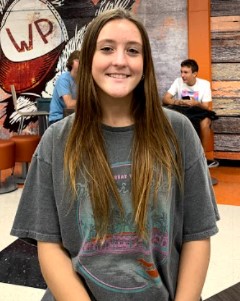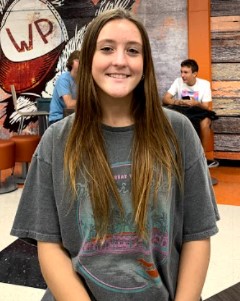 Time management skills are something that take practice to perfect. When you are a high schooler, sports are entertaining. You get to participate with your friends and make memories together.
Emma Barry has been working to perfect her time management skills even now, as a senior. Barry is a part of Winter Park's competition cheerleading team and she has been on varsity spirit for all four years of high school. She has been cheering for over six years and has pride when it comes to trying to perfect both her skills and her studies.
When Barry was asked what cheerleading has done to help her in school, she replied, "Having practice 4-5 days a week with extra privates worked in with homework is a lot to handle, and cheer has made me learn to not procrastinate and get everything done on time so things don't pile up."
Taking the initiative to get assignments done is a priority when it comes to being eligible for sports. All sports players strive to be above and beyond the minimum 2.0 GPA requirement.
All of the lessons and experiences Barry has encountered have all been related to how she manages her time, the deadlines and tests, the cheer dues and competition fees, all together are a lot to handle. Coach Austin, head cheer coach for Winter Park's cheer team, has a saying that Barry plays constantly in her head, "If you don't do things with a purpose, it's a problem.
For this year's team, Barry is aiming to place top three again in the ESPN National Finals at ESPN Wide World of Sports. This senior has said the team is already preparing to reach this goal. "There is so much talent on this team it blows my mind. We all are incredibly competitive and want to improve every day. There is never a dull moment with my girls!"
In the future, Emma Barry wants to go on to cheer on a college level team while getting an education. "Before cheering for Winter Park I didn't really think about how it would be like to cheer in college but now cheering on the sidelines for 3-4 years, it has changed my mind and made me consider cheering gameday in college."
Growing up, Barry had watched the college nationals on ESPN. She had dreams of becoming an Alabama All Girl Cheerleader and is looking forward to trying out in the summer of 2022.