Orchestra All-County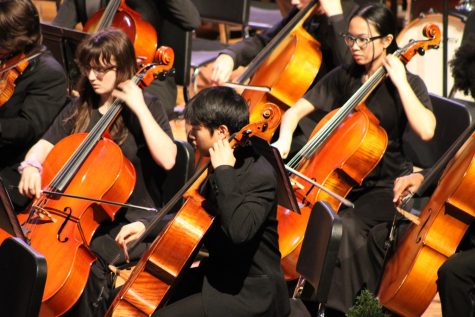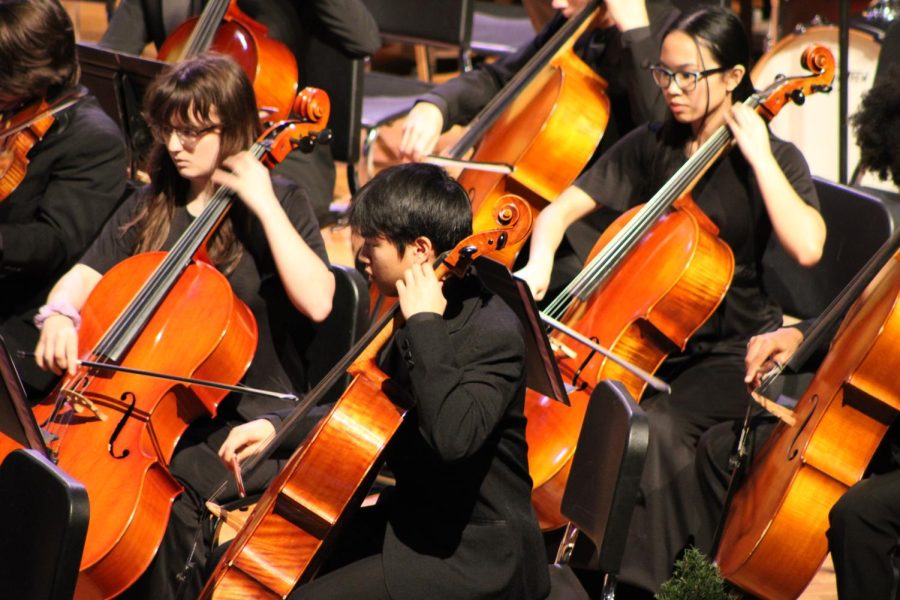 Wednesday, April 6th, 2023, Winter Park hosted the annual All-County orchestra event. The rehearsal process is three days, with seating auditions. In other words, students are seated from best to worst. At the end of the third day, the four groups performed together – middle school honors, high school honors, audition middle school, and audition high school. The two honors groups are musicians who did not make it through the auditioned groups but were nominated by their teachers. 
These students have the opportunity to work with a guest conductor, where they learned Finlandia by Sibelius, Star Wars by John Williams, and the 4th Movement of Beethoven's Symphony No. 5. 
There are no awards earned for this event, but each young musician gets to walk away having gained valuable experience and skills surrounded by their peers.