Sweeney Todd Cast & Crew kicks into high gear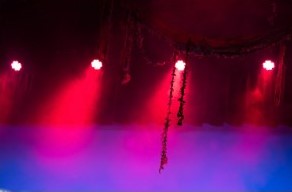 Following Thanksgiving break, the cast and crew of Sweeney Todd: The Demon Barber of Fleet Street is ready to get busy again preparing for their quickly approaching opening night. 
Due to changes within the theatre department, the musical was postponed until January 19th. Winter Park's theatre department has been working hard this semester on Fright Fest, an interactive haunted house, and the annual District Thespian Competition, where students prepare shorter individual events as well as this year's One Act, Aunt Leaf. Troupe 850's thespians don't stop working hard, as they are back working five days a week preparing for the quickly upcoming musical. 
Director Ms. Hughes and Technical Director Ms. Mangold are looking forward to the outcome of not only their hard work but the students. In the theatre, there is nothing more satisfying than watching a production make its way to the stage.